Your first few weeks of travelling you are enjoying yourself. It feels like the best time in the world. Everything is new and amazing. So much to see and do. Then as life begins to settle down into a routine the feeling begins to creep in. You're having a feeling of homesickness.
Whenever I travelled I always used to think that I was immune to getting homesick. Because I had travelled to many different cities and countries. It was only when I began to live overseas that it actually hit me. But it wasn't just an all of a sudden kind of feeling. It built up inside me as time went on. It is a feeling of separation from your home. You're not at home but you are also not entirely invested in the place where you currently are. It's like you are in a sense of limbo. You want to be able to just be with those that you care about, your friends and family. Homesickness has a way of creeping in when you least expect it.
Ways to deal with homesickness
There is a multitude of ways that you can deal with homesickness. Everyone will have different ways of dealing with it. So not everything will work for everyone. Nobody is affected the same, we are all individuals and we react differently. Here are some ways that may help you to cope with the feelings of homesickness.
Keep in contact with home
Talk to them over social media. Regardless of how far away you are from the social media bridges the gap almost instantaneously. Sure it is not the same as talking to them in person but it is better than not being able to talk to them at all. You can call them depending on where you are or you can FaceTime/Skype them. All of which you are technically able to do over the internet so all you need to have is a stable connection and you will be able to talk to them. In most countries, you can find places with free internet services so you needn't pay for it.
Just make sure to keep in contact with home because as much as you are missing it, the people at home could be, missing you just as much.
Try not to contact home too often because that can also have the negative effect of making you miss home just that little bit more. Try to do it every now and then but if you happen to do it too much it can result in you being a lot more homesick than you would like.
Write letters or postcards
Sometimes even having a small amount of contact with those back home can be of great help to dealing with feelings of homesickness. The art of writing letters or postcards can seem a bit old fashioned with the technology of our time. But there is nothing like receiving a good old fashioned letter in the mail to lift your spirits.
Plan a trip with someone from back home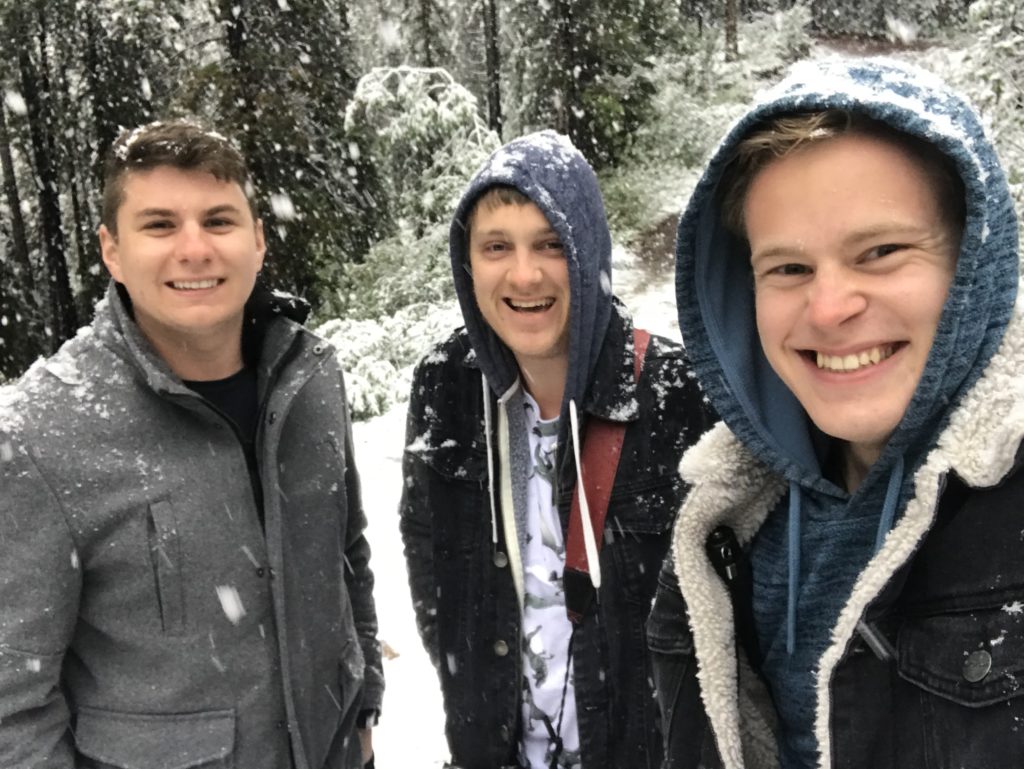 There is nothing wrong with trying to convince someone from home to come and visit you. You can see if any of your friends would be willing to visit for a short vacation and explore the country with you.
When planning the trip whether it be a short or a long holiday for yourself or with a friend has the double benefit of getting you excited about exploring the country that you are in.
Have a piece of home with you
You can bring something that will remind you of home. Whether it be a photo journal of all your favourites place and or your favourite people. My choice was to bring over a few photo albums of my favourite people just so that I can look it over whenever I am feeling a bit homesick. I also brought over a stuffed toy with me that I had while I was living at home, so that I could cuddle it and feel somewhat comforted from its presence with me.
Make new friends
A major reason that we tend to feel homesick in a new place is that we are detached from everything that we know. All of our family, friends and all the things that are familiar to us. This can make it hard to start up in somewhere new our travel to somewhere you have never been before. Because there aren't any of these things that are known to you.
One of the best things that you can do when you are either travelling abroad or even living abroad is to make friends wherever you go. You can basically create a new home wherever you go. Sure it may not be like the original one but it can help you to cope with the loneliness that you might be feeling.
Focus on the positive
Keep a journal. My journal remains empty for a lot of the time mainly because I tend to forget to write anything down. But when I do it is the best feeling. I write down all of the good things that have happened to me while I have been adventuring. All the things I have seen all the new people that I have met and all that I have learned. To me writing in a journal is one of the best ways to help you focus on the positive things that are happening to you. Because we all too often forget about the little good things that have happened but when you happen to write them down, anytime that you start to feel homesick you can look through your journal and look at all of the good things that have happened.
Explore wherever you are
You are in a new place. It might be somewhere that you have never been to before. Delve into the culture and the history of the location. Doing this can distract yourself from all of the negative things about being away from home. Because there is always a multitude of things that would be going on in the city and you can take the opportunity to find each of the peculiarities of your city.
Create a routine
Some of the reason we feel homesick is that we are thrust out of our regular routine into something new. So when you settle down into your new place create a routine for yourself. It will create a sense of familiarity in your new location. In this routine, you should always incorporate fun and interesting activities to create a lively atmosphere where you are. Rather than just eating sleeping and working.
When you are missing home just try to hang in there
When you are away from home there will be both good days and then there will also be the bad days. That is just a part of life. But you just keep fighting away. Because you are winning my friend. With these helpful tricks, you can show homesickness who is boss.
But lastly, if all else fails you can always go home. Because that is a sure-fire way to be able to beat the homesickness feeling is to go back to the place that makes you feel at home. Wherever that place may be.